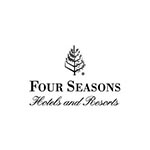 Situated in the heart of Atlanta's Midtown district, Four Seasons Hotel Atlanta's 244 ultra-spacious luxury hotel rooms and suites boast commanding views of the city skyline. Enjoy award-winning new American cuisine and relaxing spa treatments, all with unrivalled southern hospitality.
Please click here to see full details



Warning!
Future Watchers is not afilliated with CDM Media. The link on their website to ours does not indicate any relationship, and appears to be intended to deceive.